ABOUT CLM
Since 1991, CLM Pallet Recycling Inc. has been a leader in the pallet recycling industry. From our beginning in a small shop in southeastern Indianapolis, CLM now performs grinding operations from its 45,000-square-foot warehouse in Fortville, Indiana.



LOCAL
We operate out of a 45,000 sq ft. facility in Fortville, IN
ECO-FRIENDLY
We reduce our waste wherever we can. We recycle the wood and nails from unusable pallets.
CUSTOM
We can build any pallet or box to your specifications. Just give us the numbers!
OUR OWN FLEET
CLM also owns and operates its own fleet of tractors and trailers, which ensures complete control over logistics for the most efficient pick-up and delivery services, including drop/hook programs for customers' unwanted pallets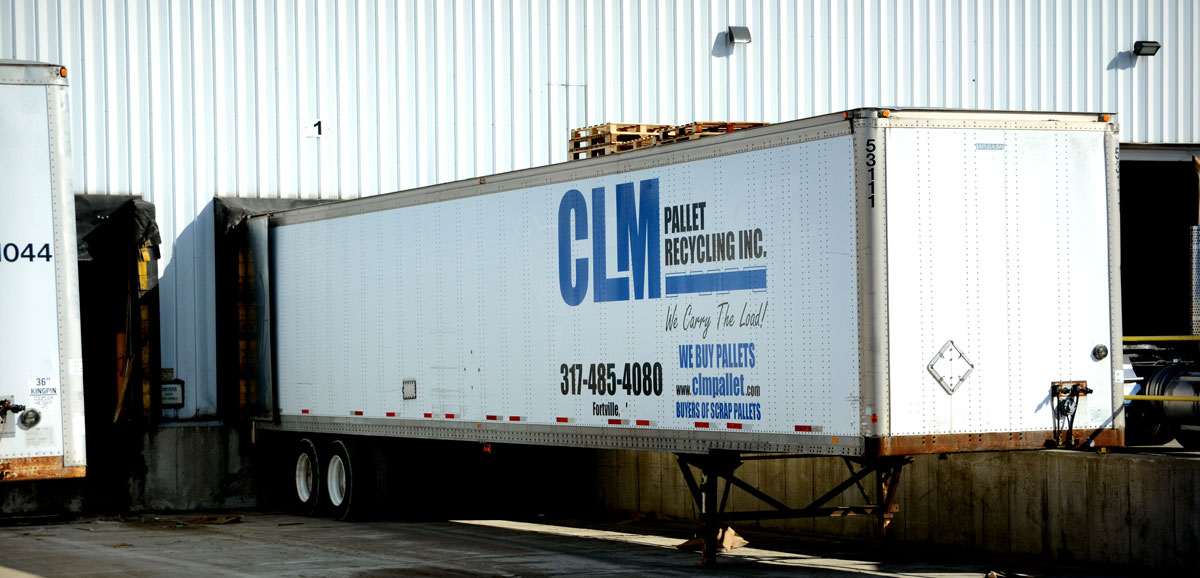 PALLETS PRODUCED ANNUALLY
PALLETS RECYCLED ANNUALLY
WE'RE GREEN
To avoid unnecessary waste, CLM reduces its environmental impact by grinding all unusable pallet components and wood waste for fuel and animal bedding.